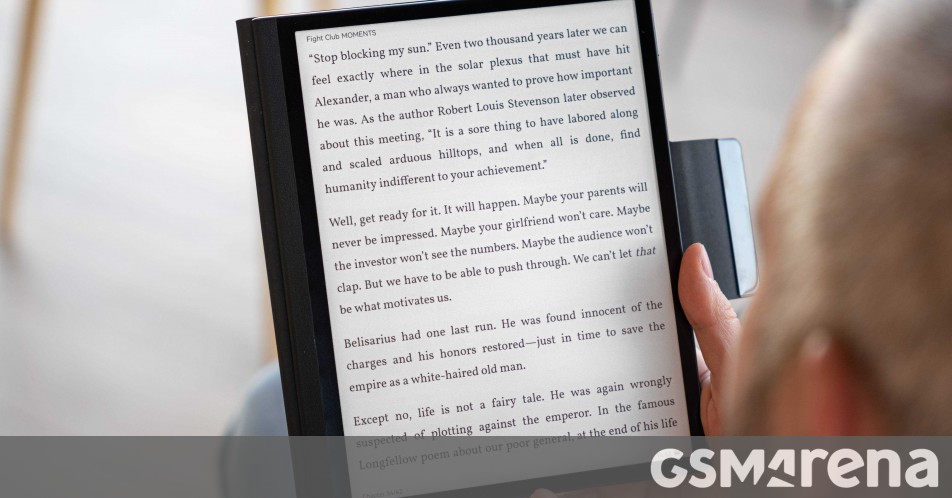 Huawei MatePad paper under review
Huawei introduced the MatePad Paper at MWC 2022, its most unorthodox tablet yet with an e-ink display. Now, this unusual device is finally in our office and we are about to start its review. But before that, here are some first impressions.
The MatePad Paper comes with a folio cover and Huawei also provided an M Pencil in the retail package. They fit together perfectly thanks to the magic of the magnets.
The e-ink screen is quite large – 10.3 inches diagonally. It has an unusual off-center positioning, with a thicker bezel on the left side allowing for easier grip. The whole device feels quite light in the hand, which is crucial for long reading sessions.
The software is HarmonyOS 2.0, and it's unlike any other tablet or eReader we've seen. The home screen looks rudimentary, but you've got AppGallery, so let's test how the tablet handles Android apps.
Technically, any app can run on the Kirin 820-powered MatePad Paper, but we have to check if the experience is worth it.
We're also curious how useful the M Pencil can be on a screen with such poor response time.
Our review is already in the works, so stay tuned for answers to any questions you may have about the device!