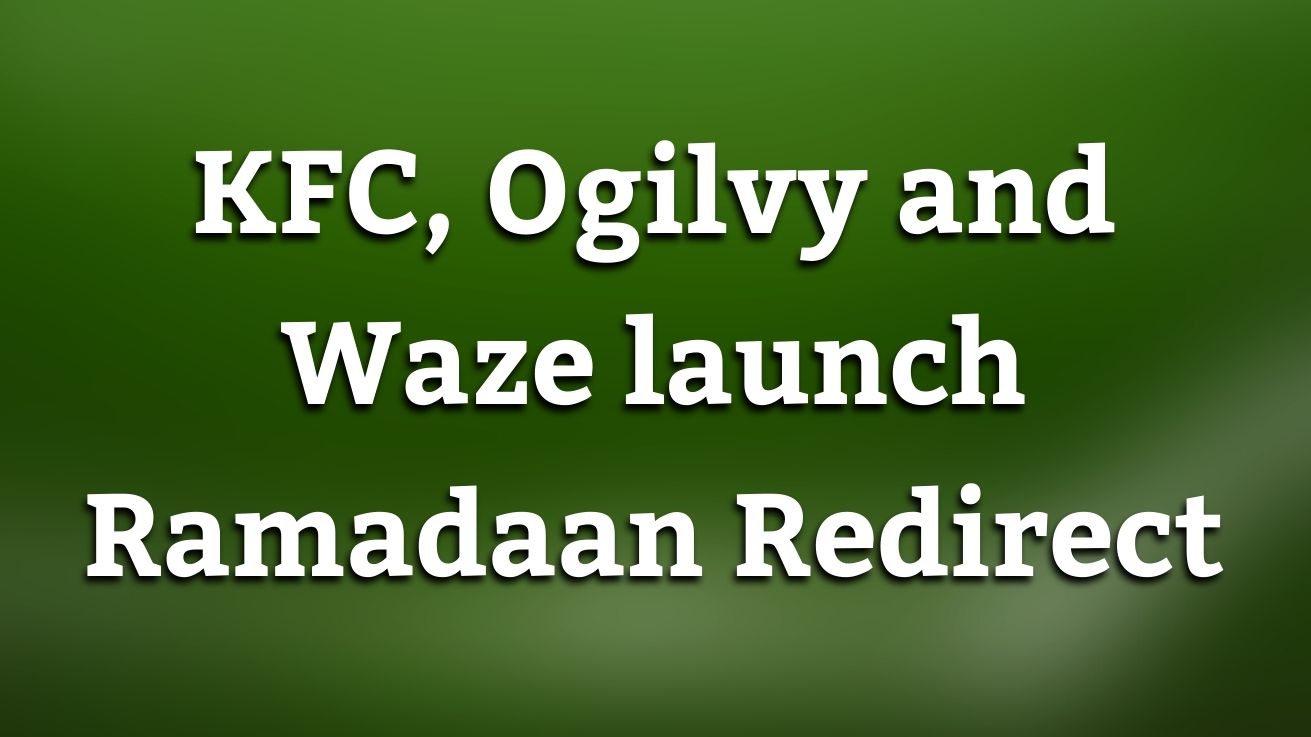 KFC, Ogilvy and Waze launch Ramadan Redirect
Using Waze as a direct mobile platform, KFC geolocated its restaurants and used Waze's built-in functionality to talk to its audience while on the go.
If someone approached a KFC during Ramadan, an in-app banner would appear warning them that a KFC was on the way and suggesting a short detour that would avoid that particular KFC.
Waze was designed to give users the fastest and most optimal route to their destinations. A temporary feature has been designed to achieve this, which contradicts the original purpose of Waze.
Stores located in places with a high Muslim population have been identified and selected. Detours have been drawn to avoid KFC restaurants which would also be the least inconvenient for users who have registered.
The KFC Ramadaan Redirect launched with an online movie and featured two South African Muslim comedians. The app had them share the skit through their social pages.
"The KFC Ramadaan Redirect has boosted our credibility across communities; 'using a tool to help Muslims during Ramadan, shared by Muslims'," the franchise concludes.
For more information, visit www.ogilvy.co.za. You can also follow Ogilvy South Africa on Facebook or on Twitter.
KFC Ogilvy Waze Ramadan Ramadan redirectmobile navigation app")" title="Add this keyword to your search"> mobile navigation app KFC Ramadan Redirect mosques DEVIATION avoid KFC during Ramadan