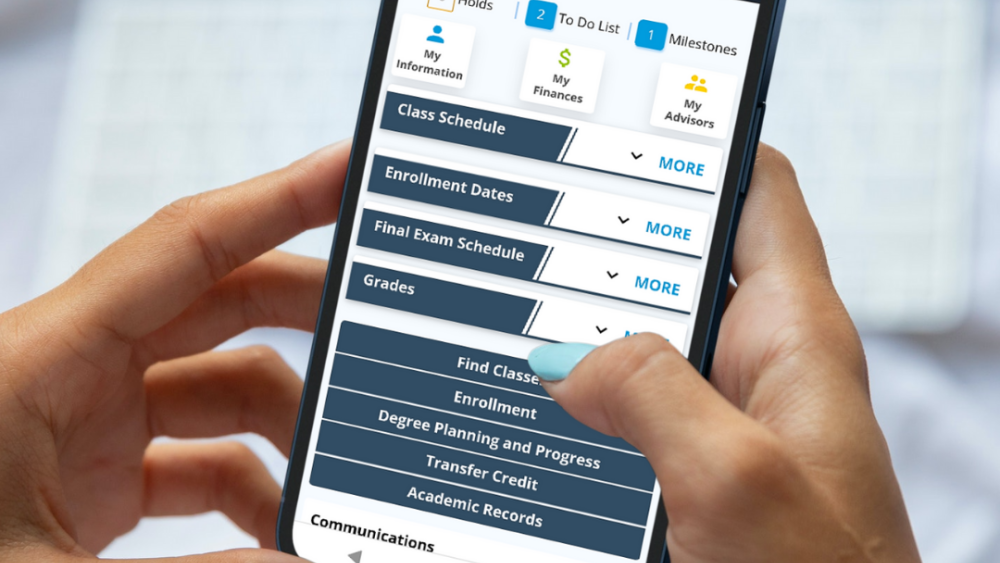 LionPATH is a "Go": All system features are available in the Penn State Go app
UNIVERSITY PARK, Pennsylvania — Beginning February 17, students will notice something new when they use Penn State Go: all features of the LionPATH Student Home Base will be available in the Penn State mobile app. While some LionPATH features have been part of the app since its launch in January 2020, this update brings all the same options, navigation, and menus of the desktop or laptop experience to the iOS mobile device. a student.
"One of the goals of the LionPATH Development and Maintenance Organization (LDMO) was to provide a seamless experience for students across all devices they might use to access LionPATH," said Misty Patcyk, Director of LDMO. . "We prioritized the development of this robust mobile functionality based on student feedback."
With the update, students can use the app to manage class enrollments, plan and monitor degree progress, and view important tasks related to finances and more quickly and easily. New responsive pages – sometimes called "smooth" – for many popular features are included in the update. These pages provide a better user experience with a more modern design and functionality. Some of the new fluid pages include the "Enrollment Shopping Cart" and "Drop Classes" features.
Advisors will also see these updates while using the "See What Student Sees" feature when working with students.
"Providing the full LionPATH experience in Penn State Go and transitioning pages to be seamless is an important step in making LionPATH fully mobile-friendly," Patcyk said. "We value the opinions of our students and will continue to make improvements based on the feedback we receive from them."
Students who already have the Penn State Go app on their mobile devices do not need to update the app to access LionPATH Student Home Base functionality from Penn State Go; it will be available as soon as they open the app.
Click here for more information about LionPATH and to access support and resources.