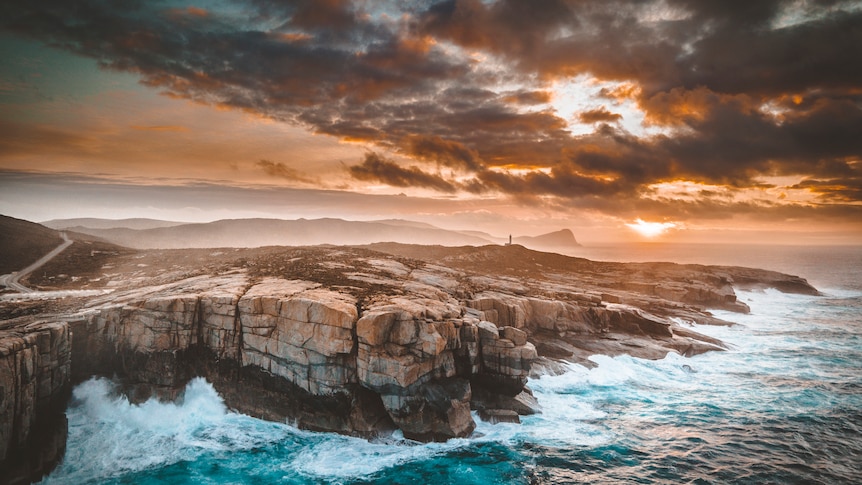 Mobile reception upgrade plan for killer south coast fishing spot finalized, but delays persist
The Salmon Holes fishing site, just south of Albany, has claimed the lives of 13 people since 1983.
Key points:
Plans for a long-awaited mobile tower for a killer stretch of the WA coast have been finalized
Construction is expected to begin in late 2023, four years after it was first announced
Recfishwest Rep Says Better Late Than Never
For nearly a decade, emergency services have been calling for improved security conditions at the site, including an extension of cellphone reception in what is currently a black spot.
Mobile coverage upgrades for the region were first proposed in 2014 by former National MP Colin Holt.
But official plans were only announced in 2019 following a coroner's inquest into the deaths of Chunjun Li and Jiaolong Zhang, two fishermen who died at the rock fishing spot in 2015.
Three years later, the project has yet to begin due to ongoing funding negotiations between Telstra and the state and federal governments.
Telstra WA Regional Managing Director Boyd Brown has now confirmed that plans to install a mobile tower at nearby Cave Point Lighthouse have been finalized, but construction of the potentially life-saving facility could take another year to complete. begin.
"Unfortunately there have been delays in signing a finance contract between the three parties, but we are pleased that this is now complete," Mr Brown said.
Albany Labor MP Rebecca Stephens said the deal was a positive step in the right direction.
"This is great news for our community and the tourists who visit this area," she said.
"It took a long time to prepare and [it's] It's great to see that everything has finally come together with the cooperation of state and Commonwealth governments.
"Improving security on this section of our coast line is so important considering the number of lives that have been lost there."
Leyland Campbell, operations manager for WA's peak body for recreational anglers, is advocating for safer conditions for anglers in the Deep South.
Mr Campbell said access to reliable communications was essential to the safety of anyone visiting the Salmon Holes site.
"The ocean there can be treacherous, the cold southern conditions and waters can limit how long a person can actually survive in the water," he said.
"So the faster we can get the message out, I think the better."
Mr Campbell said the continued delays were disappointing, but he was glad the project was no longer in limbo.
Mr Campbell said questions would be raised if an incident occurred before the tower was operational.
Job , updated