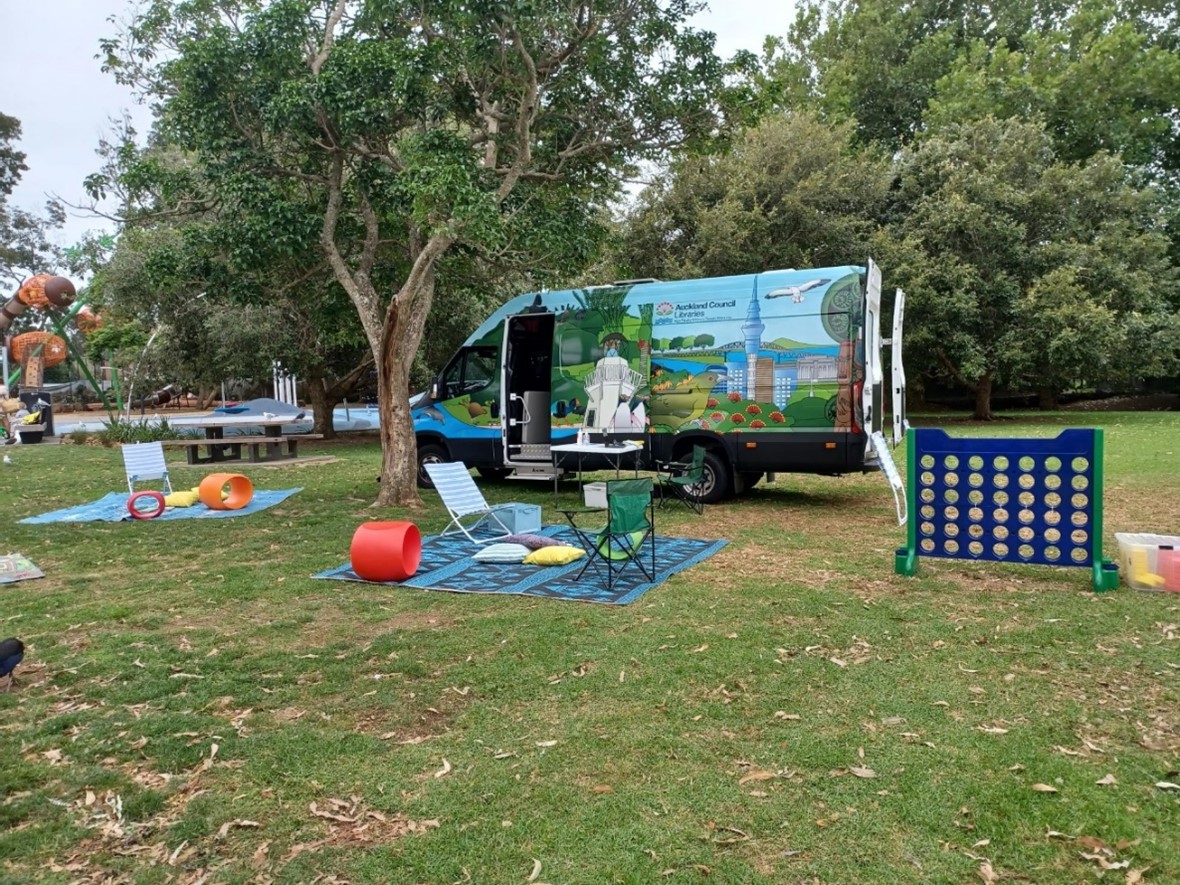 Look for our mobile libraries in the markets
If you're visiting one of the local Smiths Avenue, Ōtara or Wesley Markets, why not pop into one of our mobile libraries for some fun things to do?
Our mobile libraries will be popping up in these markets every week to provide everyone with a great selection of books, magazines, audiobooks, digital resources and free internet access.
Mobile library visitors can also ask our librarians for more information about the upcoming 2022 local elections and help you register to vote.
Councilor Alf Filipaina, Chair of the Parks, Arts, Community and Events Committee, encourages everyone to make the most of Tāmaki Makaurau's pop-up mobile libraries.
"Mobile libraries play a vital role in connecting communities, providing more than just books, they are community spaces where everyone has the chance to learn new things and connect with different people."
Remove outstanding fines
With a three-month amnesty starting July 1, 2022, now is the time for Aucklanders to return to libraries and explore the wide range of resources and services on offer.
Mobile Library Service Director Jo Brewster says libraries are there to serve and support communities and hopes the amnesty period will encourage everyone to come back and become an active member of the library again.
"We know late fines can keep people from coming back to our libraries and we want to remove that barrier. If you have any questions about your library account, feel free to come and chat with our onboard librarians who will be happy to assist you and settle your account charges.
Service schedule
Follow us on our Facebook page to stay up to date with the latest Auckland Mobile Libraries news.