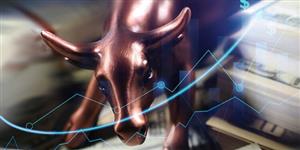 New purchase orders for the rugged SD7 device, etc. Boost the Outlook for Siyata Mobile (NASDAQ: SYTA) | 2021-12-16 | Invest News
Successful businesses are those who launch a quality product in the right niche market at the right time. Siyata Mobile (NASDAQ: SYTA), maker of the new rugged SD7 handset, appears to have hit all three marks in December. Orders for the Field Communication Device and recently launched accessories are pouring in from the United States, Europe, Africa and Asia.
The SD7 is a rugged, cost-effective push-to-talk (PTT) handset, LTE compatible, Bluetooth enabled and capable of connecting to Wi-Fi using the Android operating system. It is water and dust resistant with a drop resistant casing and a sturdy battery that makes it a perfect fit for first responders. The SD7 is a significant upgrade over the older land mobile radios (LMRs).
Siyata's SD7 product launch comes at a time when the United States is trying to expand a unified national network of first responders that was built after 9/11. It's called FirstNet and the price to pay to build it is over $ 100 billion. It is also a broadband LTE network, which traditional LMRs cannot connect to. The SD7 is a solution to this.
December 2sd, Siyata announced initial purchase orders totaling $ 550,000 for the SD7. Days later, Siyata disclosed a separate purchase order for $ 1.3 million for SD7 devices in the EMEA (Europe, Middle East and Africa) region. It's a good start for a new product and a welcome increase in revenue for a company that struggled after fleet closures during the Covid-19 pandemic. The income projections for 2022 look good. Siyata is expected to be an important player in the mobile communications space.
Siyata VK7 Vehicle Kit is designed for use with SD7
The SD7 isn't the only new product launched by Siyata this quarter. The VK7 Vehicle Kit is an accessory designed to work with the SD7 to provide an experience similar to what first responders have become accustomed to with MRLs. It includes a built-in 20 watt speaker, connection for windshield or roof antenna and a sliding sleeve for the SD7.
The combination of SD7 and VK7 provides first responders and fleet services with a modern communications solution to integrate with emergency broadband networks. Connectivity is more reliable, ensuring that the backup is always available. With broadband satellite communications and cell phone booster compatibility, emergency personnel are unlikely to hit "dead zones".

VK7; Source: Siyata Mobile
EMEA police and firefighters buy. On December 7, Siyata totaled $ 1.8 million in Buy online for the rugged SD7 handset and the VK7 vehicle kit. The additional $ 1.3 million came from police and fire organizations in the EMEA region. Like the United States, these regions are expanding their broadband networks.
This is not Siyata's first in-car communications offering. They also manufacture the UV350, which has already been certified as "FirstNet Ready ™. & CloseCurlyDoubleQuote; The UV350 comes with PTT pocket mic and 4G / LTE high speed data and lower price than traditional LMR devices. The VK7 includes many of the same features, but is specifically designed for use with the SD7.
First distribution partner in the United States added in Q3
EMEA POs are just the start for Siyata. According to recent documents, they have also entered into a working partnership agreement with a leading US distribution partner and a world leader in land mobile radio (LMR). The partnership came into effect at the end of the third quarter. The company is a non-exclusive marketing and distribution partner of SD7.
When trying to replace a legacy product, who better to help than a leader in the marketing and distribution of that product. New North American connections with LMR users in the field are a perfect fit for Siyata. Combined with their extensive network of contacts in the EMEA region, sales and revenue figures are expected to increase significantly in 2022.


Siyata SD7; Source: Siyata Mobile
The partnership is more than just a marketing agreement. Engineering teams from both companies worked together to integrate push-to-talk (PTT) software into SD7. The result is that the SD7 can now also integrate with existing LMR devices, facilitating the transition to new broadband solutions.
This is the best of niche marketing. The SD7 is billed as a 'Mission Critical & CloseCurlyDoubleQuote; Rugged push-to-talk handset (MCPTT) specially designed for first responders. The VK7 vehicle kit is unique and designed to work with the SD7. Channel partner offers Siyata an extensive network of "non-customers & CloseCurlyDoubleQuote; market a range of innovative products.
The global PTT market is expected to grow at a compound annual growth rate (CAGR) of 9% to reach $ 38.4 billion by 2024. Considering this along with the engineering input from the company and CloseCurlyQuote; in the product, it looks like a good deal.
Siyata positions itself for a solid year in 2022
Tim Moore, CFA at Zacks set a valuation target of $ 10.50 for Siyata in October. At the time, the stock was trading at $ 2.86. It hit $ 4.61 earlier this week. All indicators point to a good year for Siyata in 2022. Zacks believes they will achieve breakeven EBITDA during the year.
The most recent US distribution partnership is non-exclusive, so there is room for additional offerings. Expect these to materialize in 2022. The new player, with its software built into the SD7, would benefit from additional marketing deals, so don't see them as a hindrance. Siyata will undoubtedly actively seek additional partners.


Uniden UV350 from Siyata Mobile
Siyata has also recently started to market the UV350 in Australia, thanks to a partnership with Telstra, the leading mobile phone operator on this continent. This news may have been somewhat overlooked with the most recent partnership agreement and spurred further sales in North America, but you can estimate an increase in revenue from this source in the months to come.
Overall, Siyata has achieved significant milestones in 2021, from resisting COVID impacts and ongoing supply chain issues to launching the highly anticipated SD7 device and its associated accessories. Siyata Mobile has also cemented several high-level partnerships and collaborative activities with Tier 1 global industry peers in 2021, which will not only increase the visibility of Siyata's products, but also likely help increase sales. This year, the company has laid important foundations which will enable it to have strong growth potential in 2022 and in the years to come.
Warning:
Spotlight Growth is compensated, either directly or through a third party, for providing investor relations services to its clients. Spotlight Growth creates exposure for businesses through a personalized marketing strategy, including designing promotional material, writing and editing press releases, and media placement.

All company information presented is provided by the companies described or is available from public sources. Spotlight Growth and its employees are not a registered investment advisor, broker, or member of any association for other research providers in any jurisdiction and we are not qualified to provide financial advice. The information in this document is based on external sources that Spotlight Growth believes to be reliable, but its accuracy is not guaranteed. Spotlight Growth may create reports and content that have been paid for by a company or third parties, or for self-marketing purposes. Spotlight Growth has been awarded ten thousand dollars for the creation and delivery of this content by the company.
This document does not represent a solicitation to buy or sell securities. Certain statements contained in this document constitute "forward-looking statements & CloseCurlyDoubleQuote; within the meaning of the Private Securities Litigation Reform Act of 1995. Such statements may include, but are not limited to, statements regarding the plans and objectives, projections, expectations and intentions of the company. These forward-looking statements are based on current expectations, estimates and projections regarding the Company's industry, the beliefs of management and certain assumptions made by management.

The above communication, attachments and external internet links provided are for informational purposes only and should not be construed by the recipient as a solicitation to participate in any securities offerings. The investments referenced may not be suitable for all investors and may not be permitted in some jurisdictions.
Spotlight Growth and its affiliates, officers, directors and employees may have bought or sold or may buy or sell shares of the companies described in this document, which may be acquired before, during or after the publication of these marketing materials. Spotlight Growth, its affiliates, officers, directors and employees may sell the shares of such companies at any time and can profit from the increase in the value of those shares. For more information on our disclosures, please visit:

https://spotlightgrowth.com/disclosures/