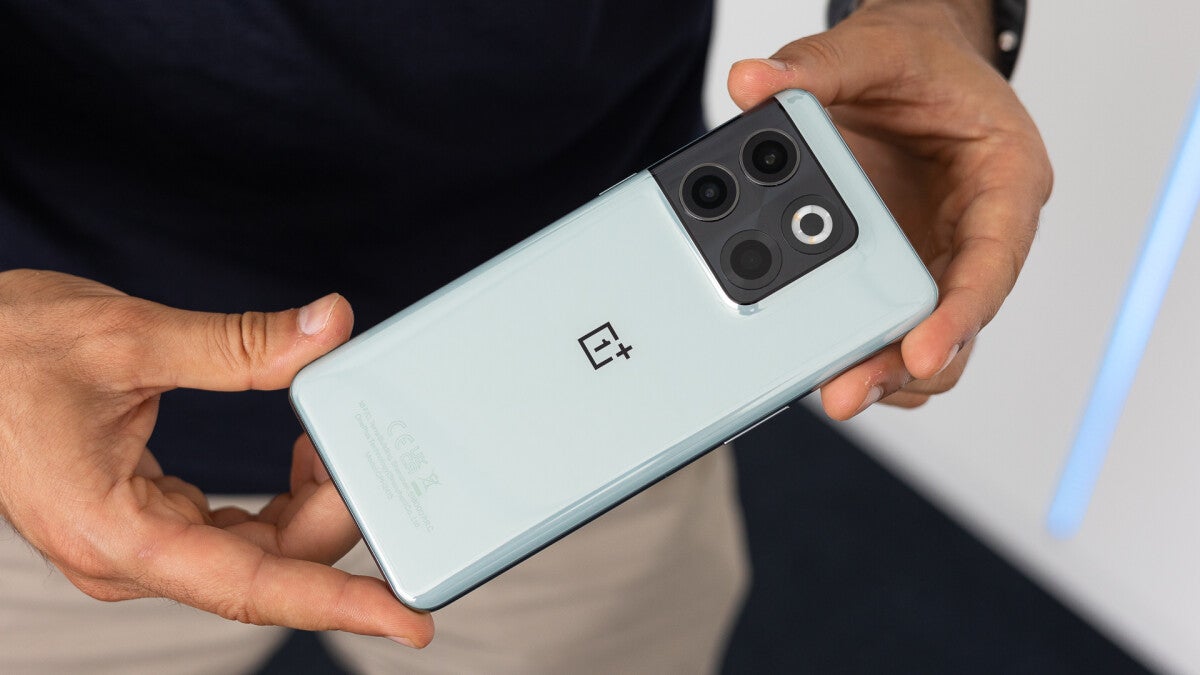 Pre-orders are open for the OnePlus 10T; the device will support AT&T 5G
You can now reserve the OnePlus 10T 5G in the US by pre-ordering the handset from OnePlus.com, Amazon, and Best Buy. While you can be sure you'll get one of these phones starting today, September 1, they won't start shipping until September 28.
If you order directly from the
OnePlus website
before September 8, you'll be eligible for a free memory upgrade to 16GB of memory and 256GB of storage for the same price as the model with 8GB of memory and 128GB of storage ($649 or 12 payments $54.09 monthly). If you are not interested in this free upgrade, another choice would be to accept a free box and an 80W car char.
Pre-order the OnePlus 10T 5G and get a free memory and storage upgrade

After September 8, when you order the unit with 16GB of memory and 256GB of storage from OnePlus.com, you'll receive the free case and car charger, but you'll receive bupkis if you order the base model. .
What's in the box with the OnePlus 10T 5G
Amazon and Best Buy will give you the free memory upgrade during the entire pre-order period from September 1 to September 28. Again, that means you'll get the OnePlus 10T with 16GB of memory and 256GB of storage for $649 instead of paying $749 for the upgrade.
More exciting, if you are a AT&T subscriber, is that the OnePlus 10T 5G is the first OnePlus phone certified to work with AT&T 5G. This means that the phone will provide both 4G LTE and 5G to subscribers of the three major wireless service providers in the United States: Verizon, T-Mobile and AT&T. The OnePlus 10T also supports 5G on Bell and Telus in Canada, but only offers 4G support for Rogers and Freedom customers.
The OnePlus 10T 5G is available in Moonstone Black and Jade Green. The phone offers a 6.7-inch AMOLED display with 1080 x 2412 resolution and 120Hz refresh rate. The aspect ratio weighs in at 20.1:9 for a taller and thinner display. Qualcomm's current high-end Snapdragon 8+ Gen 1 chipset is under the hood and Android 12 comes pre-installed. The triple camera array on the back includes a 50MP camera sensor, a 16MP sensor (for the ultra-wide-angle camera), and a 2MP macro sensor for extreme close-ups. There's a front-facing 16MP selfie snapper.
Take advantage of the trade-in offer on the OnePlus site and you could end up paying less than $400 before taxes

Biometric security features include an under-display fingerprint scanner and 2D face unlock which isn't as secure as Face ID (which uses 3D depth images). This means that a 2D image, such as a photograph of your face, can be used to unlock the device. With an IP54 rating, the OnePlus 10T 5G offers protection against small amounts of dust and light rain.
A 4800mAh battery keeps the lights on and can recharge as fast as 125W using the SUPERVOOC Endurance Edition charger. This provides a full day of power in just 10 minutes while doubling component life from 800 to 1,600 charges. And yes, the power supply comes in the box with the phone.
If you take advantage of the free memory upgrade, you can score a device with 16GB of memory and 256GB of storage for just $649 and on the OnePlus.com website, you can get up to $250 off. instant credit on your new handset.
OnePlus has certainly come a long way since the launch of the OnePlus One in April 2014. As a new company at the time, OnePlus only sold its phones to those who got an invitation to buy the device. This was done so that the company could more easily manage supply and demand and prevent OnePlus from building too many phones. Stock busting is often the kiss of death for a new phone maker.
And now we're over eight years later and OnePlus is still going strong.